WellDatbase Pro
For the true professional who needs the highest quality data and tools.
Pro Tools for Pro Users
WellDatabase Pro is for the professional who does more than just look at data. This package gives you multiple ways to access our database and really expands your capabilities. Now you can have all the data and functionality previously reserved for the majors.
API Access
The WellDatabase API gives you full access to every ounce of data in our database. Use it for scripting data into R or directly integrate with your applications.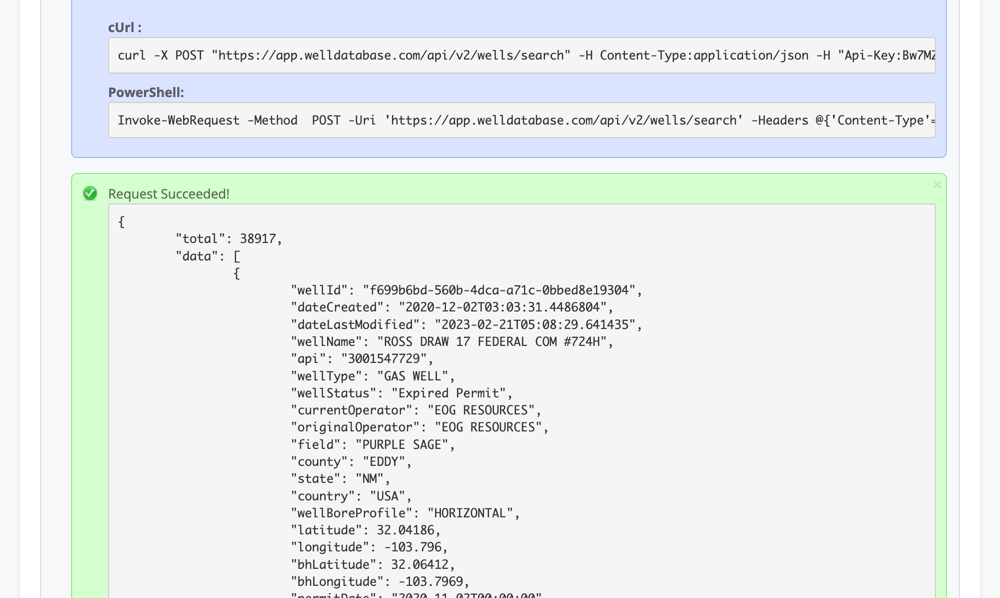 Find the files you need
WellDatabase has collected over 30 million files including everything from permits, completions, plats, logs, and more. Our Document Finder tool helps you sift through all those files and find the data you need.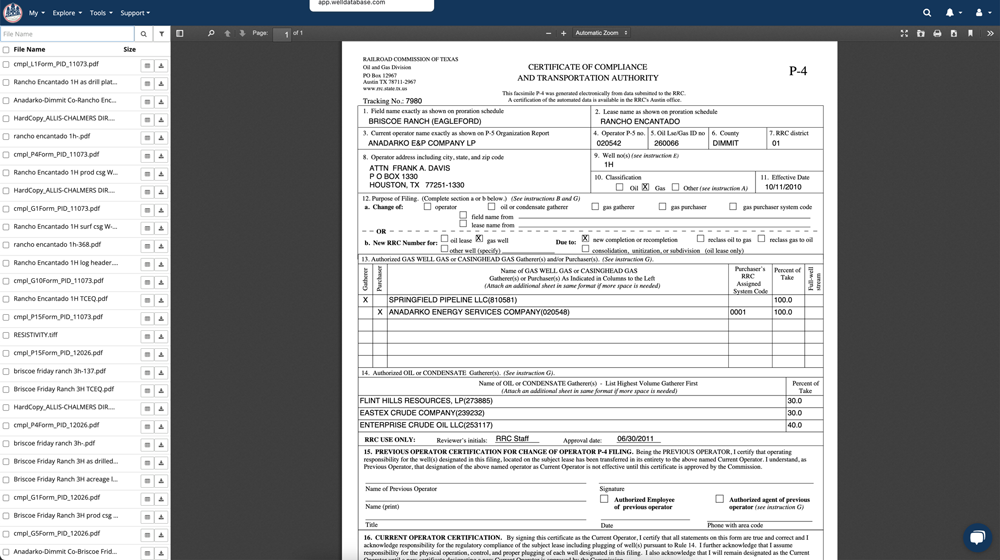 Economics
The WellDatabase economics tool helps you evaluate prospects quicker than ever. Define type curves, set costs, and get cash flow analysis in seconds.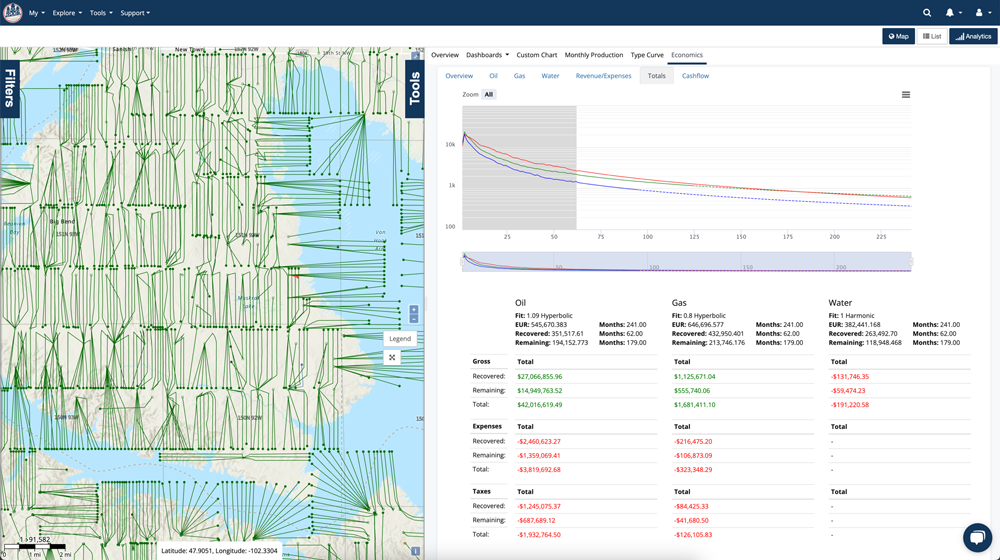 Unlimited Projects
WellDatabase projects are perfect for a multitude of uses. Customers use them for simple data management, M&A data rooms, or just general collaboration areas. Our Pro plan allows you to make the most of projects by removing any limitations applied to other plans.