WellDatbase Plus
If you require more out of your data and tools than the typical user, then you need WellDatabase Plus.
Your Data Advantage
WellDatabase Plus is for the user that needs more data, more out of their tools, and advanced features.
Deeper Mapping
If Essential mapping opens up your ability to customize maps, our Plus plan unlocks the full potential of your maps. Stack multiple visualizations, create grid maps, overlay rigs, and more, all in a single map.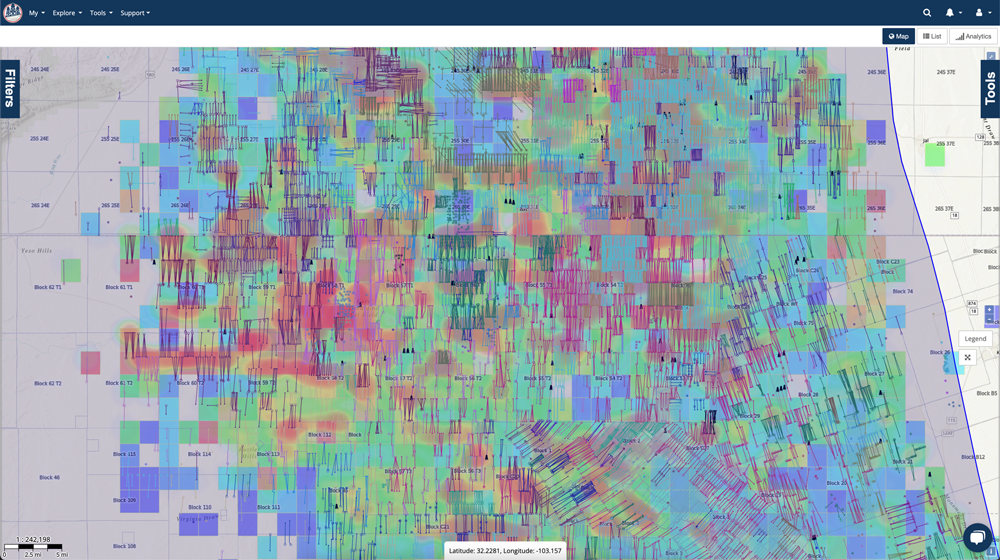 Large Scale Analytics
The Plus plan expands upon the analytics in the Essential package and allows you to compare even more data points. Perfect for users who need to do large scale analytical work.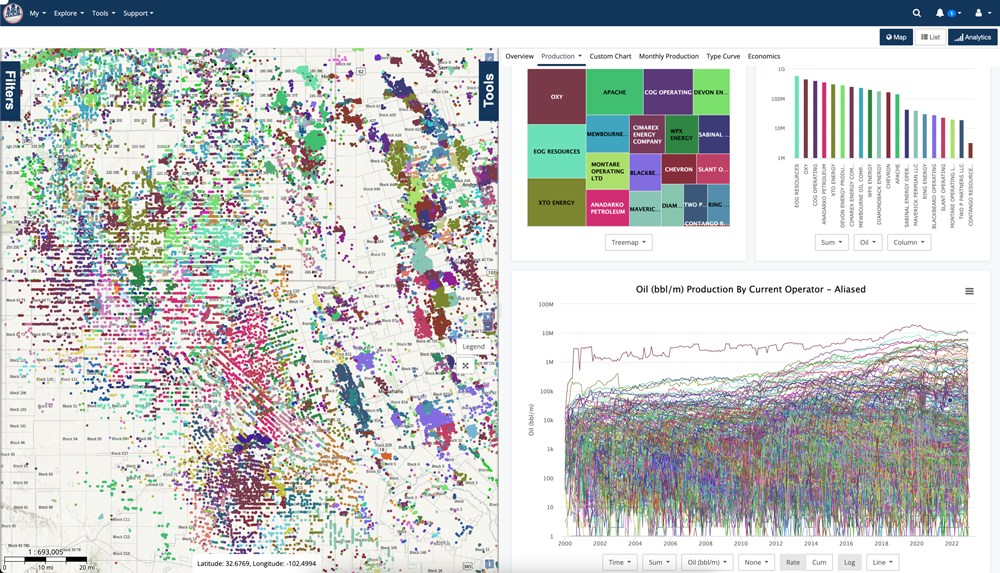 More Dashboards
Plus users get five times the customizable dashboard as Essential users. While that is literally 5 dashboards (Essential plans get 1), that is plenty to create dashboards for all of your data questions.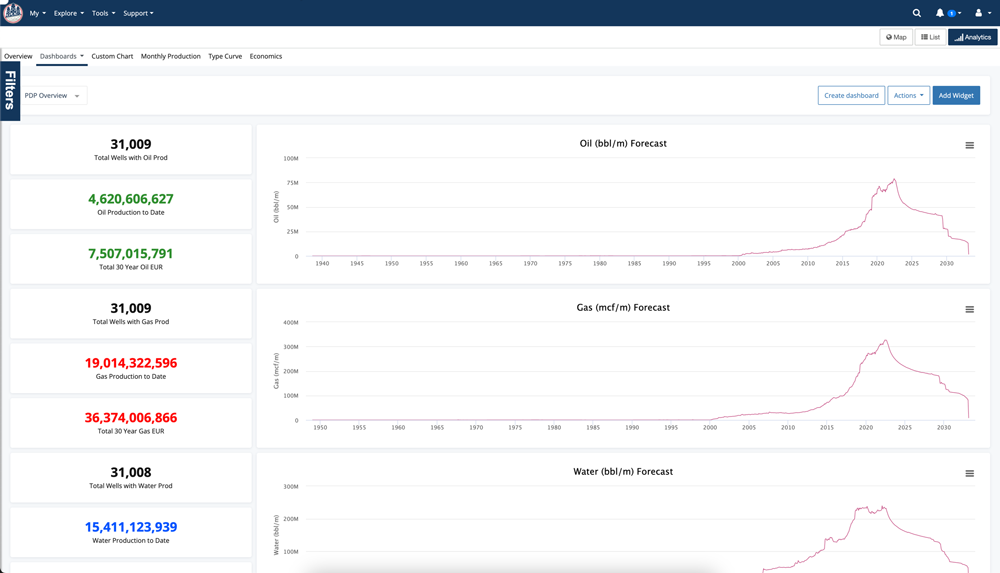 Excel Add-in
Whether we like it or not, a lot of work gets done Excel. Our Plus package gives you access to our Excel add-in that allows you to directly stream data from WellDatabase to your Excel sheets. No more spinning your wheels exporting and importing data.