WellDatbase Lite
Our forever free plan.
Your Public Data
Public data belongs to everyone. That is why we made WellDatabase Lite.
Find Any Well
The Well Browser gives you one-stop access to filters, mapping, and more. Find the wells you need in seconds.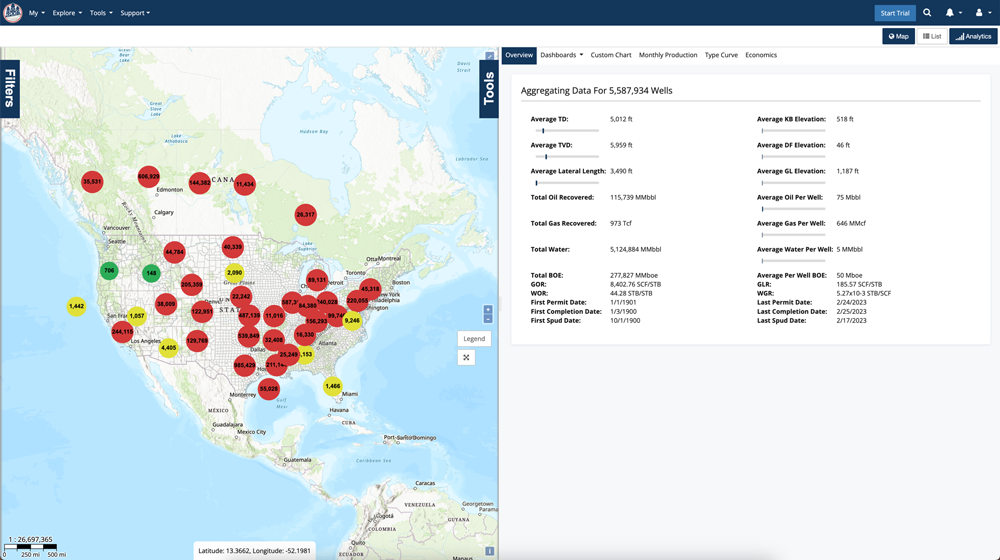 Get Detailed Information
Well names, APIS, operators, location data, depths, elevations, and more are all available with WellDatabase Lite.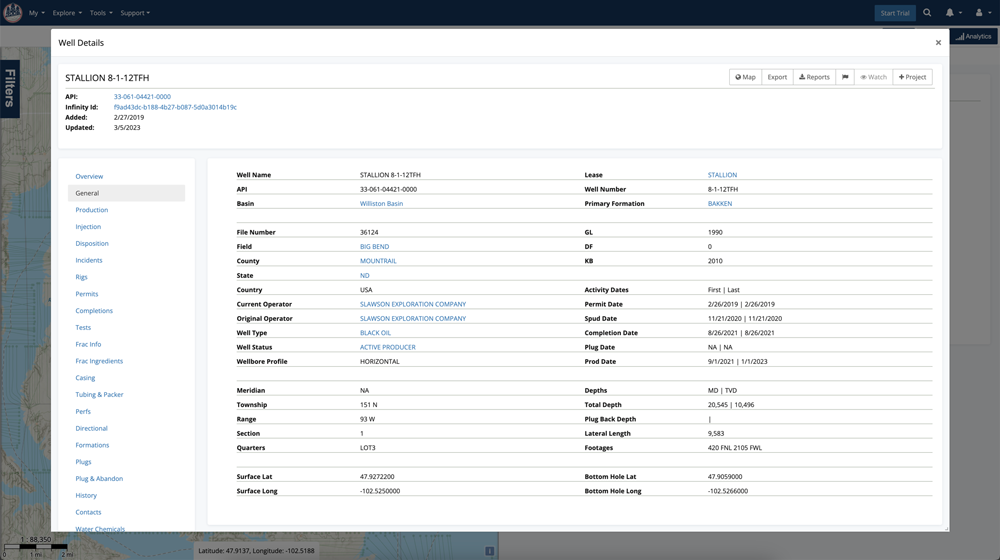 Get all the production data you need for any producing well in our database. Monthly production numbers as well as allocated production where lease production is reported.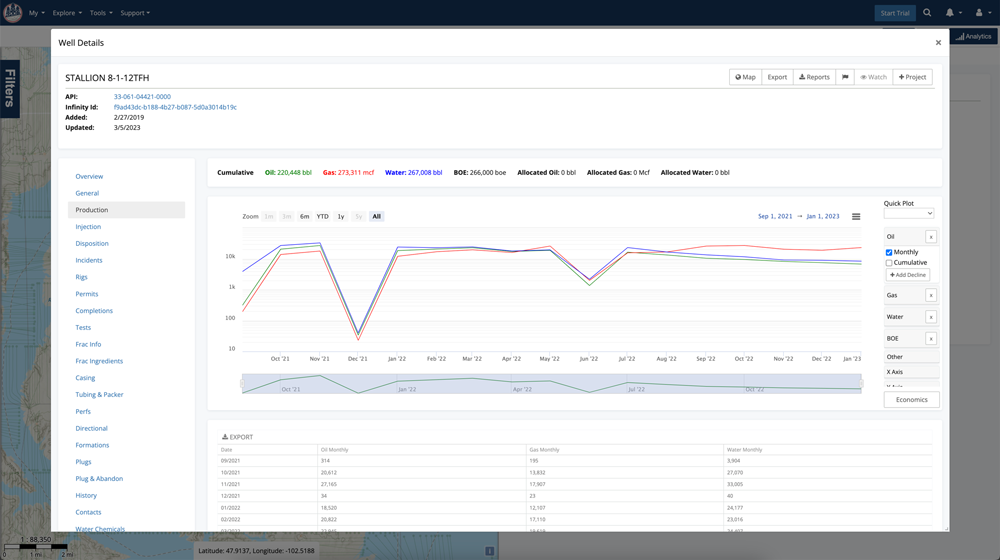 Full Well Details
More than just general data and production. Get everything from permits to completions to directional surveys. All within the most advanced web interface in the industry.