Financial Groups
Making sound investments is what it's all about
What's it worth?
All oil & gas finance groups have one major question for every deal. What is it worth? Of course you're told that it's a great deal. You might even have some great data from the pitch, but you always do your due diligence. That process doesn't have to be painful. WellDatabase provides the data and tools to research and understand every deal.
The quick look
Every day there's a new deal (or ten), a press release, or some headline that you have to verify. Unfortunately that is much easier said than done. Not anymore. WellDatabase provides the ability to evaluate operators and plays instantly.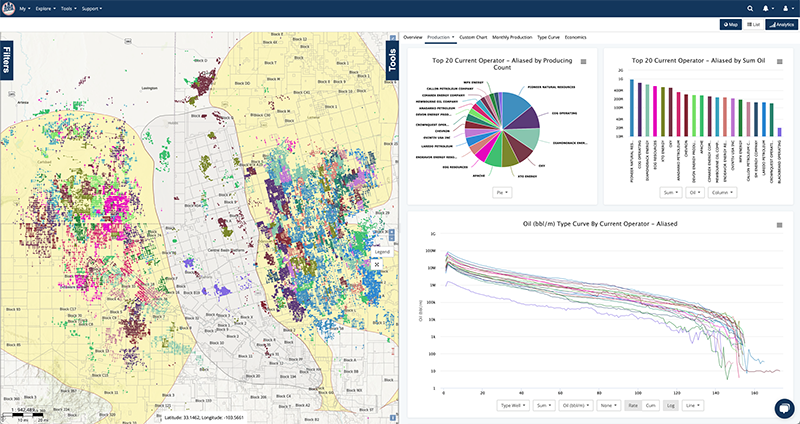 Quick economics
No need to export data into a dedicated decline/economics package. WellDatabase can create your type curve, generate a decline, and assign basic economic data. Get your EUR numbers in seconds and not hours.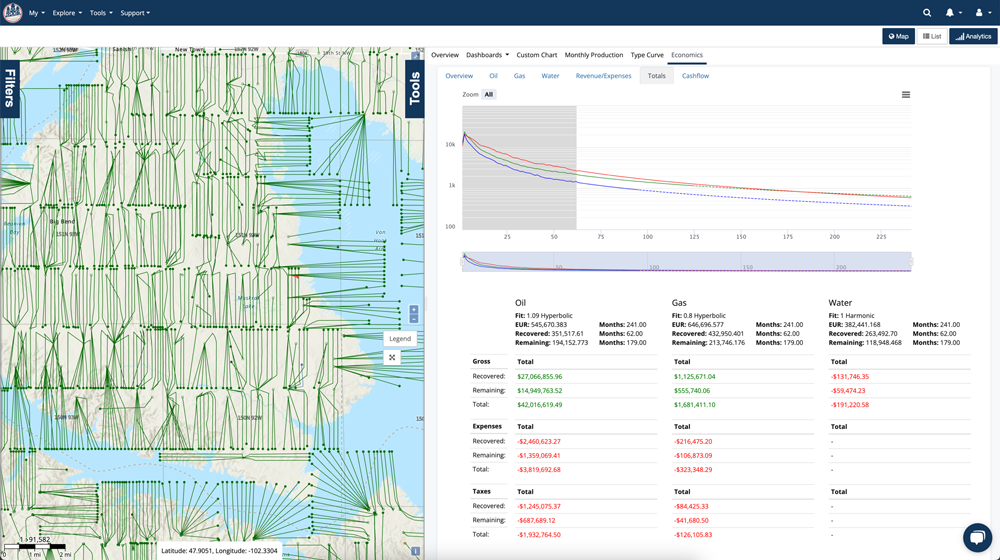 Collaborate with your teams
Once you've identified the teams and deals you want to back, your work doesn't stop. Communication between each of your management teams can be a real headache. WellDatabase projects allow you to stay in the loop while your management team operates.